No win no fee solicitors
Justice should be available to everyone, but the cost of hiring a solicitor can be prohibitive.
Don't let the cost of legal proceedings scare you away from seeking justice. Gary Matthews Solicitors is here to help.
We'll take on your case and do our best to get you the justice you deserve.
Get in touch for a Case Evaluation
What is no win no fee?
When clients are not in a financial position to bear the cost of litigation, many solicitors offer to take on cases on a 'No win no Fee' basis. What this means is that the solicitor will offer to cover all the legal expenses or legal costs including stamp study, medical expenses, other case-related costs, and his/her own fee. The solicitor gets paid only if he/she wins the case in favour of the client. This type of concept, or rather arrangement, is common among Irish solicitors. It is also known as no foal no fee.
No Win No Fee - How does it work and what does it mean for you?
In most personal injury cases, victims or clients do not receive any form of compensation because they cannot afford the legal costs of pursuing their claim. However, if you hire a solicitor on a no win no fee basis, you won't need to pay anything upfront.
Why is it important to have a No Win No Fee agreement with your solicitor?
Having a no-win, no-fee agreements protect you against being taken advantage of by unscrupulous solicitors. It also ensures that all the terms and conditions are outlined in writing including the clause that you won't have to pay anything unless the solicitor wins your case. A written contract also gives you peace of mind when it comes to the upfront fees for legal services.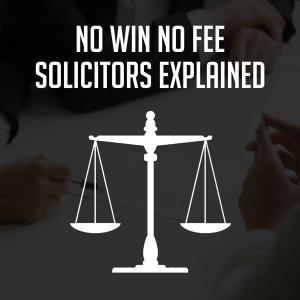 Rules for no win no fee solicitors advertising in Ireland
The Law Society has some strict rules about advertising related to personal injuries. Even though solicitors are allowed to work on a non win no fee basis, there are some solicitor advertising regulations that they have to abide by when they are considering taking on clients on a no fee basis. Some of them are:
Irish solicitors cannot encourage anyone to make a personal injury claim or seek legal advice or services relating to it.
Solicitors may not use phrases such as 'non win no fee', 'no foal, no fee', 'free consultation' or other phrases that indicate that there will be no upfront legal cost for the client. In other words, they cannot run an ad offering services of such nature.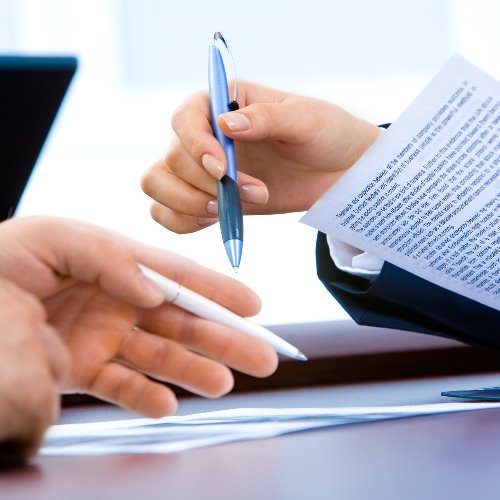 No win no fee solicitors: what to look for
The first and most important thing to look for is to check if the solicitor follows the Law Society's Regulations. If you see that they are in violation, you should stay away.
Check the solicitor's experience in handling such cases. Many lawyers promise you the moon but deliver nothing. So before hiring a lawyer, ask him/her what kind of results they've achieved in similar cases. Check if they have a good success rate.
Ask the solicitor if they cover all the expenses. In some cases, they may not agree to cover medical expenses or court stamp duty charges.
Schedule a meeting to discuss your case and the fees involved. Make sure you understand exactly what you're getting into. It's a good idea to meet the solicitor face to face. This way, you'll know whether you feel comfortable working with them.
Feel free to talk to one of our personal injury experts.
Schedule a Consultation Call Now
How much do no win no fee solicitors charge?
If your personal injury claim is successful, the solicitor's legal fees would be deducted from your compensation. There's no upfront payment.
Is no win no fee legal in Ireland?
Yes, No win, no fee agreements are legal in Ireland. However, solicitors must adhere to certain rules when they advertise their services. For example, a personal injury solicitor who offers this service cannot openly advertise it. This rule falls Under the solicitors advertising regulations 2019 created by the Law Society of Ireland.
What are some common types of personal injury claims?
The common ones are clinical negligence, workplace accidents, road traffic accidents, work place accidents, sexual and physical abuse, military accidents, and others. Talk to our personal injury team to know more.
Who pays court costs or legal expert fees in no win no fee?
To proceed with a no win no fee claim, a legal protection insurance policy must be in place. It pays the other side's legal fees, costs, and expenses if your claim fails. In the event that the claim fails, you don't have to pay anything to anyone.
How long does it take to get paid after a settlement?
If your case is successful, either by fighting a legal battle in front of a judge in court or out-of-court  settlement, you will be awarded the settlement money. Although settlement cheque or claim injury compensation money is usually received around four to six weeks after a case settles, the time leading up to settlement can also differ. The amount of time it takes for a settlement check to arrive depends on a number of factors. Please get in touch with us for more information.
Can my lawyer cash my settlement check?
No, he cannot. You must wait until your lawyer resolves liens and bills associated with your case before they can release your settlement check.
Is it better to settle or go to trial?
Settlement is usually the best option. With a guaranteed outcome, it is a faster and more cost-effective process. Settlement out of court can end your litigation within a few months, and it is much less stressful. Trials do not guarantee success, but settlements guarantee your compensation.
Can you or the solicitor withdraw from a no-win no-fee?
You or your solicitor can withdraw from a "no win no fee" arrangement. You can simply withdraw at any time by writing to your solicitor advising him of the same. Similarly, your solicitor can do the same if evidence comes to light which means that they are no longer comfortable with dealing with your case on a "no win no fee" basis.
Do I need insurance for no win no fee?
Taking out an insurance policy is optional and is up to the concerned party's discretion.
Medical negligence solicitors, Dublin
We help people every day of the week (weekends and bank holidays included) that have either been injured or harmed as a result of an accident or have suffered from negligence or malpractice.
Contact us at our Dublin office to get started with your claim today