Medical Negligence Solicitors


for all types of Medical negligence Claims in Dublin, Ireland
What is considered Negligence (either medical or clinical) by a doctor or a medical or health professional?
All professional medical people, experts, and staff whether they are from all medical sectors, Consultants, Doctors, Nurses, Home care workers, Dentists, or indeed anyone who is employed by the HSE or a public or private medical entity looking after and treating patients as well as seeing to their rehabilitation must have certain expertise and follow what is called "Duty of Care". What does "Duty of Care" mean? In one encyclopedia it says about negligence;
"The legal obligation to take reasonable care to avoid causing harm. Experienced Doctors, staff, and other health professionals all have a duty of care towards their patients: if they fall short of the expected standards of care they may be charged with negligence."
Of course, we have a good Health Service, and a very large percentage of people are treated well by Doctors, staff, and other specialist medical teams and experienced health professionals, but they are under pressure and stress all the time and unfortunately, accidents do happen. In the health sector mistakes are VERY visible and transparent to everyone not only experts.
If you feel that you are a victim of negligent treatment and a lack of "Duty of Care" in the medical treatment or in hospital negligence or lack of rehabilitation that you have received, then call us now, your Medical negligence solicitors in Dublin Ireland on 01 5240606 to discuss your legal options for any claims.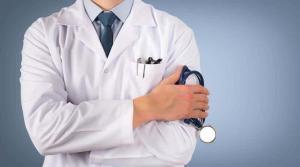 Can Our Medical negligence solicitors help you claim for medical malpractice or hospital negligence?
Yes our clients can claim for medical malpractice but you will certainly need us to help you your Medical Negligence lawyers to give you expert legal advice on Medical Negligence claims. As your Medical lawyers we have the expertise and specialise in medical and clinical negligence for our clients.
As experienced Dublin solicitors we will spell out what you need to know and the order in which a medical negligence claim will happen as well as the financial risk involved before your Medical negligence claim is settled.
Typical areas of Medical Negligence errors and accident to discuss with your solicitor medical negligence in their offices for claims involving as a guide are as follows;
Delayed diagnosis services or failure to diagnose at all
Wrong diagnosis of Brain injuries
Brain injury by a specialist team
Medication problems. Either they receive the wrong dose of Medication either too little Medication or too much Medication or the wrong type of Medication altogether
Cerebral Palsy
Birth Injuries
Mental illness
Birth problems
Spinal surgery errors
The inability of your medical team to properly to start or carry out or support or provide rehabilitation
Wrong Psychological assessment of the client
Any negligence that caused loss of life
Head injury
Who Can Be Prosecuted for Professional Negligence in the Financial Sector?
In Medical malpractice, miscommunication may occur between medical professionals of health care to a patient or between the medical professionals and the patient. Common communication issues in Medical Negligence includes the often miscommunication about the patient's health and medical condition, medical misdiagnosis, surgical errors, emergency claims, poor documentation on the health and medical condition and, lapses in understanding the medical records, and misinterpretation of test results, such as blood or X-rays taken from the patient.
A Medical Negligence claim exists if the negligence of the medical provider causes injury or harm to a patient. However, experiencing an injury or harm may not always be outright proof of medical malpractice. However, sometimes, medical providers will tell a patient that they have received negligent medical care from a previous medical provider. Our medical negligence claims solicitors can assist with any injury sustained as a result of medical negligence.
Another thing to take notice of in Medical Negligence is a settlement without the need to go to court. Typically, Insurance companies wish to come to a settlement with a victim of Medical Malpractice one to one if they are able, and this maneuver lets them get away with it before the patient becomes aware fully of the extent of their injuries, as well as stopping the harmed person from instructing Personal Injury solicitors who would increase the settlement value of the Medical Negligence claim, if they can, through their legal work.
It is important to note, that most experienced Medical Negligence solicitors will not take on a claim unless the harm and injuries that are written down in the medical records are substantiated by an independent medical expert.
The Health service is and has been under pressure for two major reasons: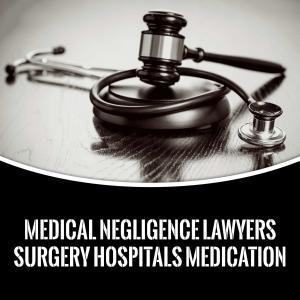 The population of Ireland has increased over the last ten years by an estimated 12% to 14% and due to the economic problems following the demise of the Celtic tiger in 2006/2007 resources have been in very short supply for medical and health providers causing serious stress for the people that work in medical and health services and when people are stressed they make mistakes.
The population of Ireland is increasingly living longer now compared to previous generations. On one hand this is good, but the older people get the more they are going to need medical and health treatment for brittle bones that easily break for dementia for various types of cancer for kidney, lungs, prostate and liver problems. The list goes on and on of their needs.
Popular Questions around Medical negligence and medical malpractice settlements
Is there anybody left in Ireland that is not aware of the recent medical scandal involving the results from the Cervical Check smear tests? If you are one of those women or their family who have suffered because of this, please call us now your Medical negligence solicitors on 01 5240606 to discuss your legal options as well as a possible medical negligence claim.
In order to win compensation in a medical negligence case, you have to prove that your medical professional's negligence caused foreseeable harm, pain or injury. This harm, pain or injury can take many forms, including trauma and suffering, the cost of medical bills, the loss of earning income, the provision of care, either temporary or in extreme cases for the rest of your life. You will need expert reports to prove this and so it is essential that you instruct a specialist Personal injury lawyer to navigate that road on your behalf.
In order to take a medical negligence claim in Ireland, you must firstly obtain an expert's report (from a person of similar qualifications who treated you) and this report must show both negligence and causation when it relates to misdiagnosis claims or other related negligence by a medical practitioner. In other words, that your injuries or harm are due to that negligence. If you obtain such a report, your prospects of obtaining a successful outcome is extremely high.
Medical negligence claims are normally resolved within a three-year period and can be a contentious business. In order to take a medical negligence claim in Ireland, you must firstly obtain an expert's report (from a person of similar qualifications who treated you) and this report must show both negligence and causation. In other words, that your injuries or harm is due to that negligence. Once you obtain that report, you can issue the appropriate proceedings.
Mistakes by consultants and medical professionals can and do alter a victim's life forever. Defendants in medical negligence cases are usually hospitals, consultants, and sometimes healthcare companies. Unfortunately, they are often experienced in defending negligence suits and fight hard to minimize a victim's compensation and deny responsibility.
So, if you have been misdiagnosed you need to contact a specialist personal injury lawyer immediately, who will assess if you have a potential claim.
You must prove three basic elements to bring a viable medical negligence claim. Firstly, you must show that the medical professional owed you a duty of care at the time of the alleged error. Secondly, the medical professional's mistake amounted to negligence, and thirdly, that you suffered harm or injury due to that negligence. Competent solicitors in Ireland (medical negligence claims solicitors) will help you understand the process.
In order to take a medical negligence claim in Ireland, you must firstly obtain an expert's report (from a person of similar qualifications who treated you) and this report must show both negligence and causation. In other words, that your injuries or harm is due to that negligence. Once you obtain that report, you can issue the appropriate proceedings and consult a legal practitioner and begin the claims process, and discuss fees or other charges or help you to calculate fees and discuss options for mitigating. 
Firstly, the most common reasons for medical negligence claims are surgical Injuries (errors relating to attending a surgeon, surgical procedure (surgical negligence/surgery negligence), accident and emergency, a consultant, anesthesiologist, or nursing staff. Secondly, birth injuries involving the child and/or Mother unfortunately occur and the third main category is the failure to diagnose a patient correctly, or a delay in diagnosis. For instance, a delay in cancer treatment caused by misdiagnosis can affect your quality of life and your survival chances, just like the recent cervical smear debacle.
The State Claims Agency says that the average medical negligence award in Ireland is currently €63,000, but depending on the severity of the case, settlements can be far higher, for example, in the cervical cancer misdiagnosis cases, the average award for pain and suffering is €500.000. You will also be entitled to an award for loss of earnings, out of pocket expenses and in extreme cases the cost of carers and the alterations to your home.
In Personal Injury claims, they have to be sent to the Injuries Board (PIAB) for their assessment of the claim. This is not the case in Medical Negligence as they do not have to be sent to the Injuries Board (PIAB). Details of the Medical negligence claim is then sent directly to the relevant hospital, to the Consultant, the Doctor, etc.
We, as your experienced Medical and Clinical Negligence solicitors, can inform you that you have a time limit of two years from the time of the negligence or the time that the symptoms of the medical negligence became apparent in which to make a medical negligence claim or clinical negligence claim if you are an adult.
If you are a minor (a child) you then have two years from the minor's eighteenth birthday in which to make a Medical negligence claim. However, some minors start the Medical Negligence process by suing through their parents.
So some clients may think that they have time to spare or an extended time limit to get their claim settled but be aware that it is nearly always a rush for those clients to ensure they meet the deadline in our office with all the relevant medical negligence evidence needed.
You need to speak to your clinical negligence law firm who will explain to you the claimant what No Win No Fee means and how this arrangement could help you get your Medical Negligence settled and also deal with your legal costs. They, your lawyer will have some interesting ideas on how negligence medical is funded with viable funding suggestions
Not all lawyers in Dublin have the expertise in Medical Negligence solicitors and you know experience and trust counts for an expert Medical negligence team!
You will need us, your hospital Negligence Solicitors to request all the medical records from the Medical practitioner to be sent to your practice solicitor's office.
To get the happy outcome that you deserve in Court with your injury claim talk to your solicitors now and make an enquiry.
Medical negligence solicitors, Dublin
We help people every day of the week (weekends and bank holidays included) that have either been injured or harmed as a result of an accident or have suffered from negligence or malpractice.
Contact us at our Dublin office to get started with your claim today