Gary Matthews


Your Trusted Car Accident Claims Partner
Car accidents are the main cause of personal injury claims in Ireland. If you've been involved in a car accident, you can admit those car accidents are traumatic for all parties involved.
Despite all the suffering you may have to endure, it's important to know that you can seek legal services to help you claim compensation.
We can answer all of your questions and process any traffic or car collision claim throughout Ireland.
Just call us or send us an email and we will answer any questions you have concerning your traffic accident. We will make things quick and easy for you. We have been helping people in Ireland for years with all types of road-related crashes that often lead to serious injury.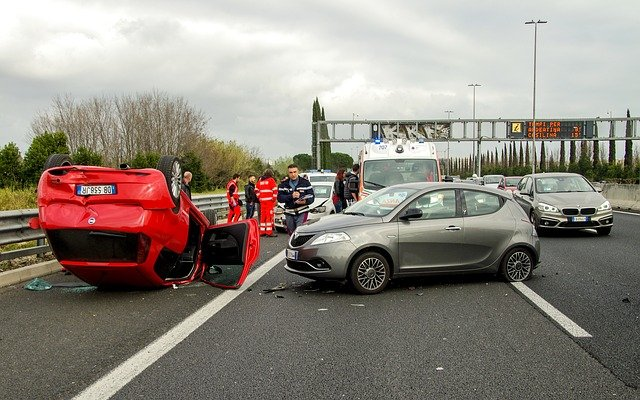 We don't share your personal info with anyone whether you were the driver or not.
Types of Car Crash Claims
Whiplash claims are the most reported following a car crash. Whiplash is an injury to the soft tissues such as the neck. Here are other types of accidents that you can get financial compensation for in Ireland.
Hit and run
Accident involving a pedestrian
Fatal road accident
Motorcycle accident
Pothole accident claim (against the council)
Accident involving a drunk driver
An uninsured driver accident
Car Accident Claims – What Do I Do Next After a Collision?
There is an old saying "Failure to plan is like planning to fail" If we knew in advance before we got into our car that we would be involved in an accident, then we would have chosen our accident claims solicitor in advance.
It would have saved us time and effort when recovering from a personal injury. These types of claims can be stressful and medical attention should be sought straight away.
What you need now is an experienced and successful personal injury solicitor dealing with car accident claims immediately. Road accident claims are not as straightforward as they seem, and an experienced car accident solicitor is what you need.
After a crash, make sure to alert the emergency services and your insurer to let them know you were involved in the accident and also inform them of the accident location.
Don't leave the scene after a traffic accident. and also seek medical attention, if needed, for any injury you have.
Whether you were injured as a driver or passenger after being in a motor vehicle accident
Call 01 524 0606 now for your consultation. Our legal costs are fair and won't see you break a bank.
What to Do After a Car Crash or Any Road Traffic Accidents
If you have been involved in a car accident, there are a few things that you need to do.
Stay Calm
In an accident, if anybody else is injured then make them as comfortable as possible. Take a few deep breaths and focus on the task at hand. It is important to remain calm as it will help you think more clearly.
Call the Emergency Services
Call the emergency services from the accident scene and request an ambulance if anyone is injured. It's also advisable to involve the Gardaí and the fire brigade if there is a fire or metal cutting because they are best suited to handle such damages. Please make sure that you tell the Gardaí exactly where you are when you call them.
Call the Emergency Services
Call the emergency services from the accident scene and request an ambulance if anyone is injured. It's also advisable to involve the Gardaí and the fire brigade if there is a fire or metal cutting because they are best suited to handle such damages. Please make sure that you tell the Gardaí exactly where you are when you call them.
Gather Information
If you can, try and get the names, contact details (address, phone number, email) and insurance information of the other driver(s) involved in the accident (including the name of the Insurance Company, the policy number, and the expiry date of the insurance policy for the vehicles or vehicle involved).
It is also important to take the details of the other car(s) such as the car registration number of the vehicles involved at the scene of the accident.
Tell the other car drivers and people involved at the scene of the accident that you will be reporting the details of the road traffic accident to your insurer and the nearest garda station if the Gardaí are not present at the scene of the accident and do that as soon as you possibly can.
Do Not Allow Anyone to Drive Away While Taking Your Details
Make sure that you do not let anyone drive away from the accident scene without taking your details. It's important to have a record of the other driver(s) involved in the accident.
Get Legal Advice From a Personal Injury Solicitor
When it is physically possible for you and after seeking medical attention, you should take time to visit a Personal Injury solicitor who specialises in car accident claims.
A car accident compensation claims solicitor will look at your medical report of injuries sustained and give you claims advice and a claims estimate, based on the Book of Quantum.
Unfortunately today more and more drivers involved in an accident have no valid vehicle insurance. In other scenarios, the third-party responsible for the road traffic accident will have no insurance and is, therefore, an uninsured driver. This means that they have no insurance company behind them.
Your claims solicitor will explain the claims process to a body called the Motor Insurers Bureau of Ireland (MIBI). The insurance bureau of Ireland will take care of your assessment and settlement. The Motor Insurers Bureau is set up by the government to cater to claims made against uninsured drivers.
Do Not Move the Position of the Cars
Once you have ensured that everyone is okay, do not move the cars from their position and ensure that your property is safeguarded as well. If you must move the car, only do so if it is absolutely necessary and if you can take pictures of the accident scene before you do so.
Take Pictures
If you can, use the camera on your mobile phone to record the accident details. Take photos of the positioning of the cars, personal injuries sustained by you or any of your passengers, the road conditions and anything else that you think will be helpful in assessing the accident.
Take Note of the Weather Conditions
Take note of the weather conditions at the time of the accident because conditions like fog or heavy rainfall can impair the vision of road users leading to car accidents.
Share Your Details With the Other Driver(s) Involved in the Acciden
It is important to share your contact details with the other driver(s) involved in the accident. Give your auto insurance details, name and address, and registration number to the other driver(s).
Do Not Admit Fault
Do not admit liability for the accident as this may have an impact on your personal injury claim. The much you can do is help the other persons especially if they are the injured party. If you are not sure about what happened, do not say anything until you have had a chance to speak with your Personal Injury Solicitor.
If any of the drivers involved in the traffic accident admits their liability at the scene, disregard them because often they will change their minds after seeking legal advice.
However, if liability is admitted, then get it down in writing and get the driver who has admitted their liability or negligence and who caused the car accident to sign a prior written agreement.
Visit the Garda Station
You will need to visit the Garda station shortly after the accident to obtain a copy of their car accident report as normally they produce a report on all accidents in public and especially a road traffic accident.
This is a complicated process and therefore, you need an experienced personal injury solicitor to deal with your case on your behalf.
No Foal No Fee Arrangements With Solicitors in Dublin When You Are Injured
Many people feel strongly about how and why legal services should be made available to the general public. It is probably a fact that most people who are involved in an accident cannot afford to hire a Personal Injury Solicitor to help them with a Personal Injury Claim for the pain and suffering as a result of the accident. Does this make fair access to the law for all people?
In some countries, there are instruments like legal aid to help people in these circumstances, but legal aid unfortunately in most countries is only available to fund lawyers in criminal cases only. Litigation is not generally covered by legal aid.
Included in Litigation law are Personal Injury and Medical Negligence claims. This is where No Win No Fee agreements may be of use to you in making your personal injury claim.
So, do not hesitate to find out more about No Win No Fee agreements. Call us now for your car accident compensation claims consultation or fill in the inquiry form (online claim) with your name and telephone number and we will get back to you shortly or at your convenience to fully explain No Win No Fee Solicitors agreements to you.
All solicitors in Ireland are regulated by the Law Society of Ireland. The Law Society prohibits the advertising in any form of No Win No Fee solicitors agreements; this includes flyers, brochures, and websites.
However, there is no prohibition in allowing your Injury solicitor to offer a No Win No Fee agreement to you. Some people find this strange that on one side you cannot advertise No Win No Fee agreements but on the other, you can offer them. This is the regulation and we have to live with it.
The Motor Insurers Bureau of Ireland (MIBI) was set up a few years ago to take care of the growing number of people that drive without valid insurance and who are involved in car accidents.
Some estimates now have the percentage of uninsured drivers on the road as high as 20%. This body makes sure that if you are involved in a road traffic accident and are seeking an injury compensation claim that you can address yourself to the MIBI.
The Statute of Limitations for bringing a personal injury or Medical Negligence claim in Ireland is two years from the day the accident happened, except if you are a minor and have not yet attained your majority. In the case of Medical Negligence, the two-year period starts from the time that you discovered the possible negligence.
The Law Society of Ireland Injuries Boards (PIAB)
All car accident claims first go with your medical report to the Injuries Boards. The Injuries Boards will assess your car accident claim over some months and then will make a recommendation for settlement.
Neither of the parties is obliged to accept their recommendation as you might think that it is too low and the opposing insurance company might think it is too high. If this is the case your car accident solicitor will attempt to negotiate a settlement with the insurance company and if that fails then you may well end up in court.
However, in our experience less than 5% of road traffic accident claims go to court.
Popular Questions Around No Win No Fee Legal Claims
How Much Will My Insurance Go Up After an Accident in Ireland?
The answer depends on where liability (or fault) lies. If you are not responsible for the accident, your insurer will endeavour to recoup the cost of the repairs to your vehicle from the insurer of the other driver whose fault it was.
If they are successful in recouping all of the costs, your accident will be recorded as a non-fault claim on your insurance information records and your insurance premium should not increase when they calculate fees for your premiums.
How Much Is Soft Tissue Damage Worth?
Figures released by the Injuries Board recently showed that the average PIAB award for soft tissue injuries was €18,581 in general damages (pain and suffering), plus €1,456 in special damages (medical expenses, loss of earnings, and other costs).
The Injuries Board study of the amounts it awarded found that around 70% of all road traffic accident claims relate to soft tissue injury claims.
How Long Does It Take To Get a Settlement for a Car Accident?
Settlement of a road traffic accident claim is in two parts. The first part is repairing your vehicle and getting you a car hire. This process normally takes 10-21 days. The second part is if you are making a claim for any injuries sustained. This will depend on the severity of your injuries, but figures released by the Injuries Board recently showed that the average time to settle a soft tissue injury claim was seven months.
How Do You Settle a Car Accident Claim
Is it necessary or advisable for anyone who suffers a personal injury to contact their solicitor or can they deal with the injuries board directly?
If you have been involved in car crashes, this information will allow you to make sure that you can deal with your car accident claim as soon as possible. In fact, the longer you delay dealing with what happened at the scene of the accident, the worse it will be with the Gardai, your insurance company, your insurance policy, and everything in between.
Let us start by speaking about what people typically do with their injury claims. When it comes to a road traffic collision, most don't deal with this car accident immediately because they think the process is long. They think that dealing with the injuries board directly is the way to go. They might even leave the scene where the accident occurred and decide to deal with it later.
They say, "I'll visit the Garda station later, leaving my name and address there so they can sort out the road traffic accident". The problem with this is that many things can go wrong with your claim compensation when you do this. It's a fact that when it comes to personal injury claims or road traffic accident claims, there's only one best way to deal with the auto accident -promptly!
What Is the First Step if You Are Injured in a Road Traffic Accident and Wish to Make a Personal Injury Claim?
Finally, let us speak about the most important part of this all. The injuries that occurred at the scene cause the most long-term effects because you could suffer from a variety of different personal injuries.
This means that the solicitor that you hire needs to be an expert in personal injury law in order to ensure that you get the most out of the situation.
Your crashed car may come and go but your injury and health are of the utmost importance. This is also important when it comes to the insurance details – the way the accident is reported in the medical report makes a world of difference when it comes to your injury.
A good solicitor will also contact all the witnesses on your behalf and use this information to go to the insurer and get the best possible result for you.
What Happens After a Car Accident Is Not Your Fault in Ireland?
If you are not responsible for the accident, you can claim for all vehicle repairs, out of pocket expenses (including loss of earnings) and if you are injured, you can make a claim for personal injuries. The Personal Injuries Assessment Board (PIAB), formerly known as the Injuries Board, is a statutory body that assesses how much compensation is due to a person involved in a car accident.
How Do You Pay Out of Pocket in a Car Accident?
If you are not responsible for the accident, you can claim for all out-of-pocket expenses (including medical expenses, loss of earnings, and legal costs paid to a lawyer). You must remember that you can only recoup these out-of-pocket expenses by submitting vouched receipts and a certificate detailing your net loss of earnings. A useful tip is to write on the back of each receipt what it relates to (eg pharmacy costs, physiotherapy, etc..,).
What Do I Do if I'm in a Car Accident?
Firstly, check yourself and other parties for injuries. Secondly, get to a place of safety. Thirdly, if there are injuries call an ambulance. Fourthly, call the Garda and report the accident and take a note of the Garda's name and badge number.
Fifthly exchange contact details (names/insurance details/names of witnesses/vehicle registration numbers/make and model of each vehicle) and take a video/pictures of all vehicles involved. Finally, report the accident to your insurer.
Should You Hire a Dublin Personal Injury Solicitor?
One thing that is crucial when it comes to any car accident compensation claim is the ever-increasing question – should I contact my solicitor to help me with vehicle accidents or should I go directly to the injuries board?
The truth is that when you are dealing with a car accident claim, you want people to be on your side. This means that if you go directly to the injuries board regarding your car accident, chances are that this will not be the case.
This Board makes Assessments on hundreds of cases per day, while your expert personal injury Solicitor will be giving your case individual and personal attention.
What we recommend is that you contact a solicitor that has the experience needed in getting his or her client the best award in a car accident claim because in this manner you will ensure that your solicitor will speak on your behalf and get you the best result possible.
Let us also speak about your insurance details. Chances are that when one is involved in an accident that deals with collisions, your vehicle registration number will be highlighted and this can change important policies regarding your motor insurance.
With the help of a solicitor, you will also be given the best advice on how to proceed with this. Furthermore, when it comes to road accidents, you don't want such an accident to negatively influence what comes after, which is another reason for you to have a solicitor that is on your side and fighting to get you the best outcome possible.
Vehicle Collision Accident, Do I Need a Solicitor?
When it comes to dealing with a car crash in Ireland, the parties involved definitely need to keep the above information in mind. It is crucial to get the right car accident solicitor for your situation by dealing with what happened at the scene of the accident.
Accident claims are done in droves every day but not all are done right. Be aware that if you do not go directly to a good solicitor, you risk wasting your money on legal fees and your traffic accident might not be reported correctly which leads to a lot of headaches down the line.
An injury is also something that adds to the pain of it all, which is another reason to do this right in the first place. Car crash claims in a car accident are not a joke and dealing with them properly ensures the best outcome for you.
Deal with your accident in the right way by hiring a solicitor that will fight your battle till the end and get you the outcome you need and deserve.
Medical negligence solicitors, Dublin
We help people every day of the week (weekends and bank holidays included) that have either been injured or harmed as a result of an accident or have suffered from negligence or malpractice.
Contact us at our Dublin office to get started with your claim today