The question "am I entitled to sick pay when you have been injured in an accident in the workplace?" is a popular enough question for employees contacting a Personal injury solicitor after they have been injured in a workplace accident. Irish law states that employers have a duty of care to put in place reasonable measures to look after the Health and Safety of all their staff and employees.
Normally included in this duty of care is the provision of relevant proper training and management, a safe work environment, the relevant adequate, properly maintained machinery and equipment.  When you are injured while in the workplace your employer may be held liable if he breaches the duty of care owed to you, and you may be entitled to make a claim for personal injuries*.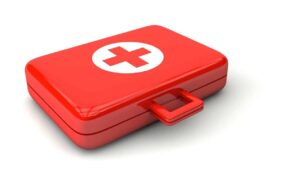 When you are in the workplace, your employer has a duty of care to provide a safe environment. Often this entails proper and regular training and any necessary safety equipment, on top of that they have made sure that all necessary safety precautions have been made for employees to avoid an injury.
If you are expected to go into the workplace without these safeguards being done and you are in a workplace where health and safety procedures either do not exist or only partially so, then your employer may be in breach of the 'duty of care' owed to you. Accidents in the workplace have become so common and serious that a few years ago the Irish Government established the Health and Safety Authority in order to try to reduce the number of personal injuries sustained in the workplace day after day.
It is clear that work accidents can happen in every kind of business. Some, like engineering or construction sites, can be more dangerous environments, but serious accidents do happen in shops and offices. There is nothing personal in making a personal injury claim for a work accident and you should not be concerned about it.
The large majority of employers have the relevant insurance policy to cover their liability for when their employees are injured in a workplace accident. The reply to the question at the start of the article is; an employer is under no rule in Irish law to continue to remunerate you when you are out on sick leave even when the only reason that you are out on sick leave is because of personal injuries that you got in a workplace accident and that the accident was the fault of the negligence of your employer.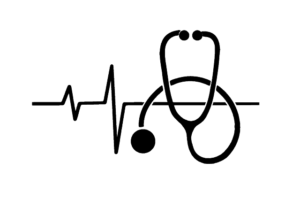 A reduced income, in these circumstances can be a start of major financial difficulty at the exact moment when you are already taking care of an injury arising out of a workplace accident that was the fault of a third party, or your employer.  If the workplace accident might have been avoided or was initiated by the negligence of your employer then the workplace accident becomes all the more stressful.
Financial pressure on someone injured at work to get back to work inevitably before they should medically do so. On the upside, a few employers will continue to remunerate you in full for a period of time defined in advance if you are out of work and this will be written down in your employment contract. It can happen that some people are concerned about taking a Personal injury claim against their employer. Maybe it is because they believe that it might affect their position in the business, and their relationship with management and colleagues.
Their concern is that they might change their relationship in the business or feel like they may have to leave because of the stress in making a personal injury claim*. Such concerns are the reason employers take out insurance in the first place. No one goes to work to have an accident, but when it occurs your employers insurance company looks after the case and pays any award and NOT your employer.