What Can I Claim for After a Car Accident?
In case you have been involved and injured in a car accident, and it has been proven beyond doubt that you are not at fault, you are eligible to make a compensation claim. Whether you were the driver, a passenger, or even a pedestrian injured during the accident, you can be compensated for injuries sustained, medical expenses, anxiety, lost income if you were working, and other expenses that relate directly to the accident.
How Much Can I Claim For After the Accident * ?
How much or what you can claim for after an accident varies drastically, just like most accident claims. This is to say that, realistically, every car accident injury is different from the other, which means pay-outs for car accident claims vary from case to case. The best way to obtain an accurate assessment of how much you can claim is through speaking to a solicitor. You can make arrangements to speak to a solicitor of your choice by phone or chat with them online. There are several qualified solicitors in Ireland who you can contact to help you understand what you can claim after a car accident.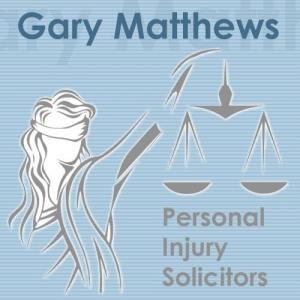 What is Involved in a Car Accident Claim?
After contacting a personal injury solicitor and establishing that you are eligible to make a reasonable claim, you can proceed with the claims process. The solicitor assesses your situation and guides you through the no win no fee arrangement. If you are satisfied with the agreement and willing to proceed with the claim, it is the responsibility of your solicitor to contact the other party. This is the organization, or the person believed to be responsible for your road traffic accident. The purpose of your solicitor contacting them is to notify them of your plans to claim compensation for injuries sustained and/or losses accrued.
What is No Win No Fee in Car Accidents Injury Claim?
If you were involved in an accident that was not your fault and sustained injuries or incurred losses in the process, you would likely be eligible for a no win no fee claim. Some grounds may dictate that you may also claim if you were partially at fault for the accident. Car accident solicitors cross-check the circumstances of the accident with you. Should they be satisfied they can handle your claim, it is, in most cases, a no win no fee basis. However, under rare occasions where no win no fee terms are not applicable, they should explain what options you have so you can make an advised decision. under no win no fee terms;
No hidden charges or upfront costs
You don't pay anything to your solicitor if your claim is not successful.
Your personal injury solicitor may make arrangements with an insurance company for a risk-free claim.
Evidence Needed for A Car Accident Claim
Capture all details you may get of each party involved, even if you think they are insignificant. Make sure that you keep all documents and receipts related to the accident, including the following:
Car registration number and accompanying photos of the vehicle that caused the accident.
Photos of visible injuries immediately after the crash and at the scene of the accident.
Prescription orders, memos, and all receipts attached to your medical care.
Proof of visits to a doctor or physical therapist, emergency room, or X-Rays. Ensure that all documents are validated, and if necessary, take photos of persons of interest during the treatment process.
Signed letter from your employer validating your claim of lost working hours and how much you've lost following the accident.
Receipts of all miscellaneous expenses incurred, which can be proven to be direct results of the accident. It could be the cost of child care, cancelled flights, taxi service, or home health care.
Why you Should Choose the Best Car Accident Claims * Solicitors – No Win No Fee Explained
Compensating victims of car accidents for injuries and business or personal losses suffered due to another person's negligence is the sole reason behind car accident claims. If you plan to file a compensation claim, it is paramount that you contact a good solicitor to represent or guide you for many reasons. Many motor insurance companies want to escape the long court processes by giving victims quick settlements, which are quite dismal.
With a personal injury solicitor in Ireland, victims are guaranteed of a reasonable award or settlement of their claim. They are specialists in handling matters related to car accident injuries; hence, they know the best way to present your case.
Medical negligence solicitors, Dublin
We help people every day of the week (weekends and bank holidays included) that have either been injured or harmed as a result of an accident or have suffered from negligence or malpractice.
Contact us at our Dublin office to get started with your claim today